13 tags
14 tags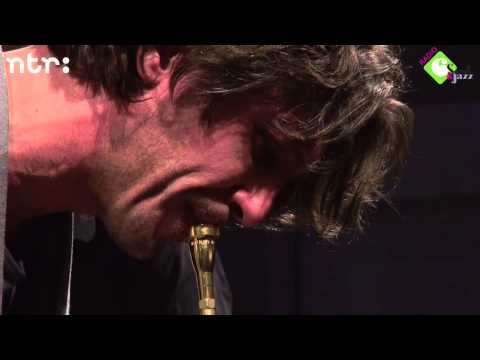 7 tags
Nice review by Written in Music!
Dutch music blog Written in Music wrote a really nice review about "Testimony" (in dutch though;-) http://www.writteninmusic.com/pop/sara-bonne-testimony/lang/nl/ "Vraag Rotterdamse Saskia Groenenberg niet hoe oud ze precies is, wat er in haar leven tot nu toe precies is gebeurd en waarom ze de twaalf songs op haar debuutalbum Testimony niet eerder heeft opgenomen en...
15 tags
A round of Rotterdam
Hi everyone, this weekend I will be biking through my hometown for two gigs. Saturday I will play my songs in an acoustic setting @Melange a Trois -Raaf Rotterdam Sunday I will spread my wings @BIRD-Rotterdam with my full band. Hope to see your smiling faces on one of these gigs! The weather is still cold and grey so what better way to spend your weekend than drowning yourself in music, beer/tea...
13 tags
12 tags
Live @ Mijke's Middag Radio6
Hi everyone, this friday 29.03 we will be playing 3 songs live on Dutch Radio6. You can come and listen, it is free and there will be more lovely musicians such as Rob van de Wouw en Steffen Morrison. Read more about it (in dutch..) here
8 tags
9 tags
'Hail' on Radio6 JazzJong!
My new single and clip featured on Radio6 Jazz Jong blog. Chek it out here: http://jazzjong.radio6.nl/2013/03/19/7265/
8 tags
New single 'Hail' on Jazz010
http://jazz010.com/news/readmore/sara-bonne-releases-2nd-single NEW SINGLE SARA BONNE ODE TO INDIVIDUALITY Sara Bonne's new single 'Hail' is the second single taken from her debut album 'Testimony', succesfully released in September. 'Hail'  is an ode to the uniqueness of human beings and the beauty of imperfection, see the videoclip here 'This...
8 tags
My new single on MusicfromNL →
14 tags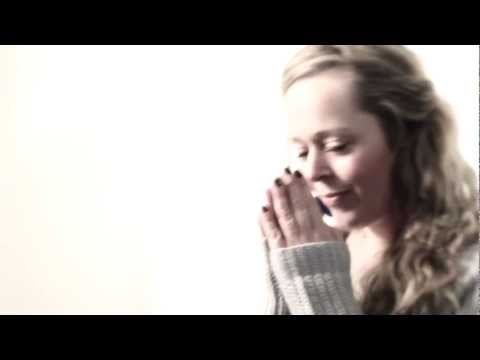 9 tags
Sara Bonne support for Jaimi Faulkner
I am proud to be the support act for the talented Jaimi Faulkner! You can get your tickets here, it will be a beautiful evening! http://www.bibelot.net/detail/56/jaimi-faulkner-aus-guests-try-out
18 tags
12 tags
NEW SHOWS! "Testimony" release tour
23.02.2013 Benefit concert Ubuntu Rotterdam time t.b.a. 24.02.2013 De Machinist Rotterdam 15:00 02.03.2013 Instore De Bijenkorf Eindhoven 15:00 10.03.2013 JW cafe Rotterdam 18:00 14.03.2013 PAARD VAN TROJE 22:00 16.03.2013 Instore De Bijenkorf Rotterdam 15:00 21.03.2013 SUPPORT JAIMI FAULKNER BIBELOT DORDRECHT 29.03.2013 MIJKE'S MIDDAG LIVE@RADIO 6 07.04.2013 BIRD ROTTERDAM 15:30 18.05.2013 Jazz...
6 tags
6 tags
SARA BONNE SUPPORT JAIMI FAULKNER!
**Great News! I will be the support act of Jaimi Faulkner in Bibelot Poppodium Dordrecht on the 21st of march.  Check here for info #superhappy! #beautifulmusic 
5 tags
7 tags
Benefit Concert for Ubuntu
On the 23rd of february I will sing on a benefit concert in Rotterdam for  Ubuntu Theatre Organisation!  I am very happy to be able to contribute something small to the wellbeing of streetkids in Indonesia and I hope you will all check out this organisation because they work on wonderful projects with/for the kids to help them in their daily life through music and theatre.  It has my love and...
9 tags
9 tags
10 tags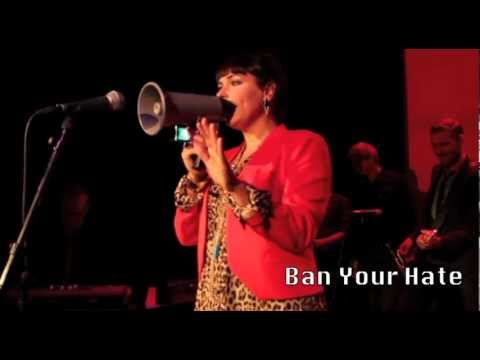 11 tags
9 tags
For all of you that are wondering...
You can listen to the whole album on:  SOUNDCLOUD  BANDCAMP  SPOTIFY  Or buy the album on:  ITUNES  BOL.COM  BANDCAMP  Also available in stores in The Netherlands!  Would you like a customized hard copy including the beautiful artwork, signed sealed and delivered to you? Simply send me an email: sarabonne@sarabonne.com, don't be shy.. Love SARA 
5 tags
Nominated for VIVA400!
I was nominated for VIVA400 by @VIVA_nl, a list of inspiring women in different categories that are passionate, young and successful. Well, I am at least one of those;-) You can see my face in "showbizz" Voting had closed but the nomination is definitely an honor! http://www.viva.nl/viva400/viewGallery/gallery/23/page/0
12 tags
7 tags
8 tags
7 tags
Good review by MusicfromNL!
Happy with a good review by MusicfromNL,a big dutch online music site. "…Testimony is het levensverhaal van Sara en de gevoeligheid waarmee ze de plaat heeft gemaakt is om trots op te zijn…" " Een zangeres die zingt waar het op staat en niet bang is om daarin haar persoonlijkheid te laten zien.." ...
10 tags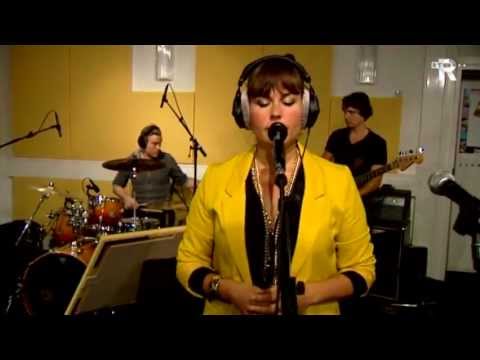 7 tags
3 tags
Review TV krant: 3 stars ***
Nice!*** 3 STERREN in TV Krant! "..deze CD is, mede door Sara's fijne stemgeluid en sterke variatie aan liedjes een meer dan geslaagd debuut.."
5 tags
"Amy's Song" is Plug it In video at Next Best Band
Good stuff! "Amy's Song" videoclip is featured on Next Best Band, to see the clip and read the interview I had with them, click here: http://www.nextbestband.nl/blog/plug-it-135-sara-bonne
7 tags
3voor12 review of our show
Hi everyone, I was very surprised (and happy!) to find out that a review was written of our show last week in Breda You can read it here: (in dutch) http://3voor12.vpro.nl/lokaal/breda/nieuws/2012/oktober/121005_sara_bonne.html
10 tags
7 tags
"Testimony" World album on NTR Radio5
Good news! This week "Testimony" is selected to be Worldalbum on #NTR #Radio5!  http://dichtbijnederland.ntr.nl/page/wereldalbum They will play a song from the album every day, so tune in if you like to listen! 
1 tag
12 tags
Sara Bonne "NL tracks" interview: "de wijze lessen... →
14 tags
NEW SHOWS! "Testimony" release tour
28.09.2012 Live @ Omroep Brabant                           14:00-14:30 29.09.2012 Speyksessies Rotterdam                          21:00-21:30 01.10.2012  Live@ Amsterdam FM OBA Amsterdam  16:00-16:20 05.10.2012  Hijgend Hert Breda                                 23:30-00:30 06.10.2012 Live@ Radio RPL Fm                                16:00-18:00 14.10.2012 Room Rotterdam                      ...
6 tags
10 tags
6 tags
Testimony out now!
After a wonderful CD release I'm proud to announce that my debut album Testimony is out now and available in stores and iTunes, Spotify, and many more. Thank you so much for supporting our music, don't hesitate to spread the word…
8 tags
7 tags
10 tags
Hi Everyone! Some good news! Thursday (20-9) we will play live @Radio4 Programme is called "Virus" and it will be broadcasted live from the Rotterdamse Schouwburg, presented by Giel Beelen. It is a really beautiful show with lots of classical and other genres (us;-), see the leader here: VIRUS Tomorrow (19-9) we will play our songs live @Radio Rijmond, programm is called "Live...
6 tags
Sara Bonne brengt album Testimony uit →
Radio6 Jazz Jong wrote about my release! 
8 tags
Sara Bonne Live @Radio6
Sara Bonne playing Zwarte Lijst classic Stepping Stone live @Radio6 Eerst Jaap. Click here for more of our songs played live @Radio 6.
8 tags
12 tags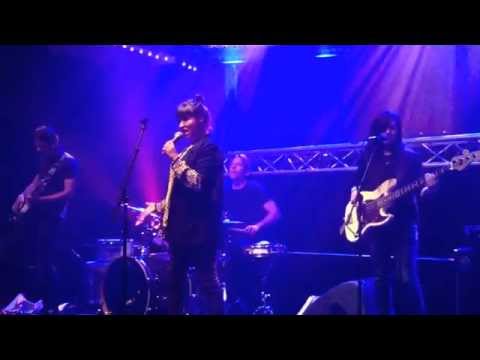 12 tags
Sara Bonne bundelt levensverhalen op debuutalbum...
PERSBERICHT 4 september 2012 Sara Bonne bundelt levensverhalen op debuutalbum 'Testimony' Op 23 september verschijnt het debuut van Sara Bonne, getiteld 'Testimony'. Het is een album vol levensverhalen en getuigenissen, kundig verpakt in een muzikale koffer van pop, jazz en indie. De eerste single van het album, 'Amy's Song', is een...
8 tags
My first review!
The organisation "Popunie" wrote a review of my unofficial little EP, hope you can all understand Dutch;-) http://popunie.nl/?id=10524